6 Tips for your Bathroom Remodel Prep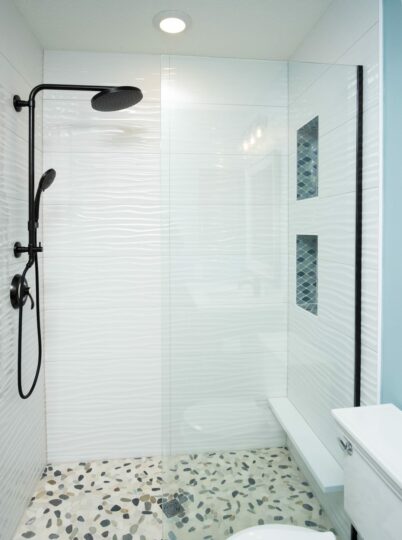 Have you been dreaming about a bathroom transformation, but continue to push it off because you can't wrap your mind around making the logistics work? The idea of moving your entire family into one bathroom might seem like reason enough to delay your bathroom remodel – but we are here to tell you that with just a few planned steps you can actually enjoy the process of watching your ideal bathroom come to life!
Tip #1:
Know the lead times for every piece of your project
All it takes to throw your project's schedule off course is one delivery delay. This is why it is critically important to have a conversation with your general contractor at the very beginning of the process to confirm that all lead times are accurate, and delivery dates are set. The reassurance that all team members have their coordinated dates blocked off, and that materials will be there when they should, will help you trust the process and have confidence in the projected completion date.
When you are working out your timeframes with the general contractor on your project, make sure you are on the same page with timeframe expectations.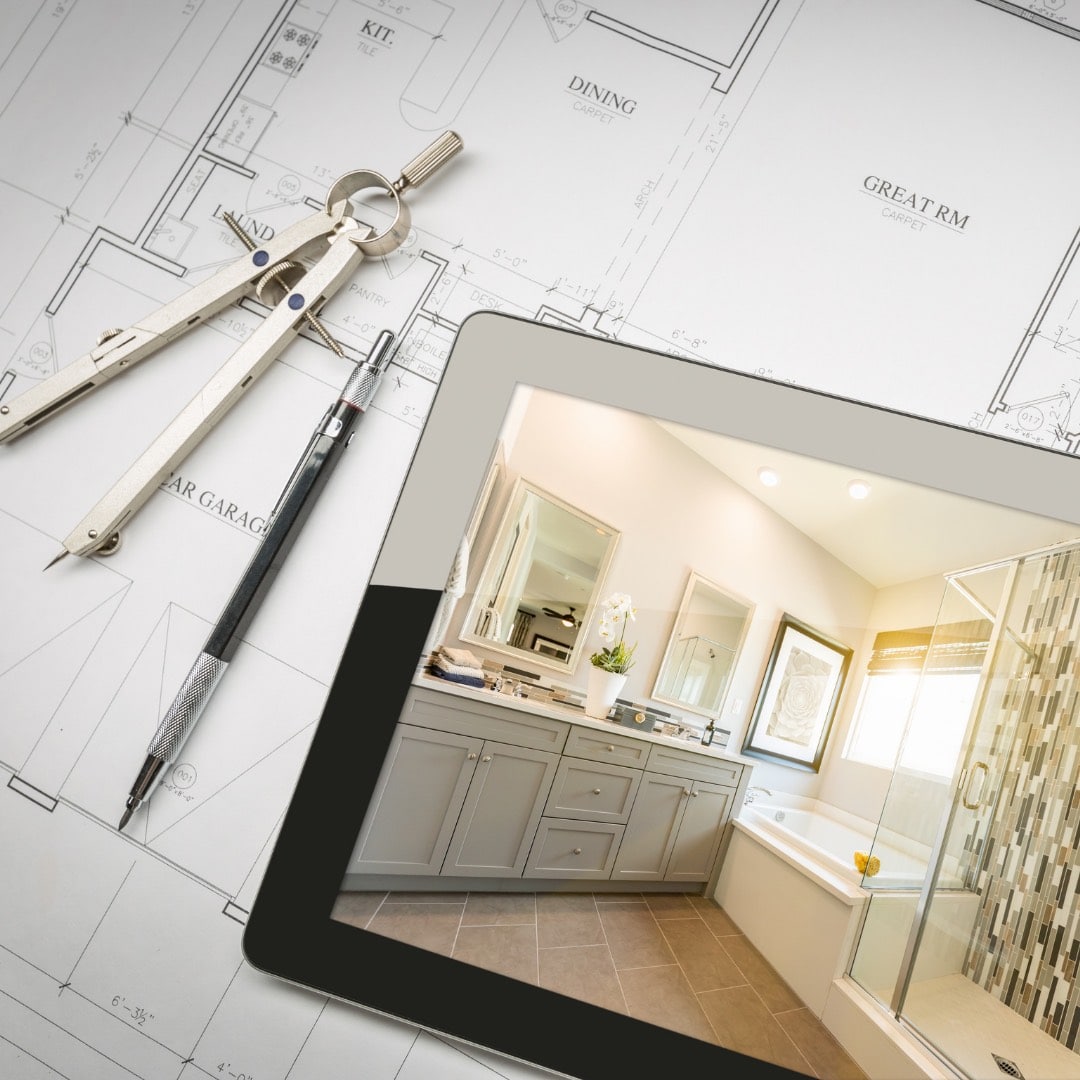 For example, if you are on a tight schedule for your project you will want to avoid any components that require international shipping. In this scenario, sticking with in stock items that can deliver quickly will be key to keeping track with your tighter schedule. If you are able to be more flexible with time frame, you can broaden your selections horizons a bit – and all of these decisions and insights are things your general contractor can guide you through.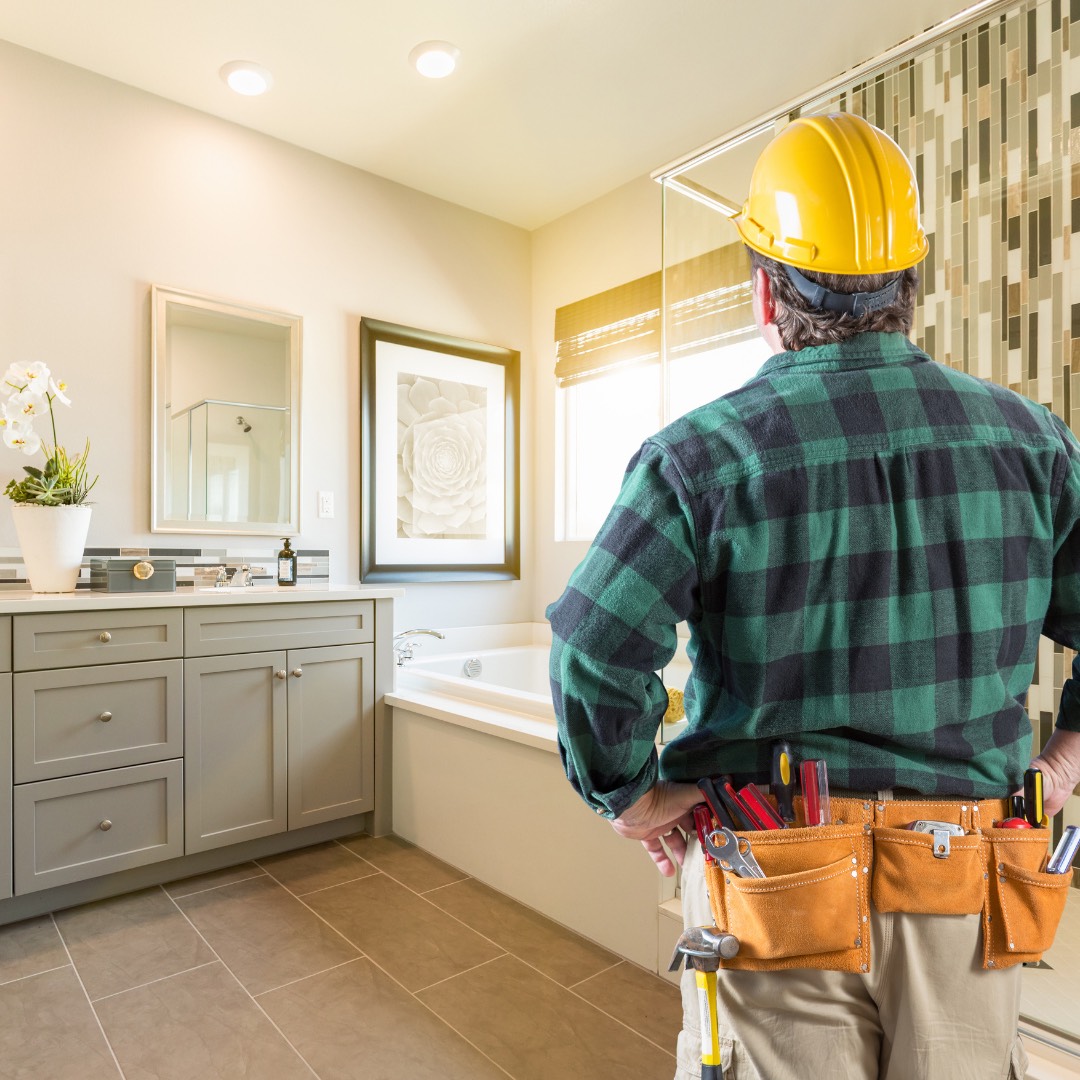 Tip #2:
Discuss the construction project process at length with your contractor
Unless you are going to be relocating during your remodel, understanding how the contractor's team handles things like construction dust, equipment storage, and air quality while working on your project is critically important. Will they put up plastic sheeting? Does the crew clean up daily? Will they be protecting the flooring along the pathway to the bathroom that the team is walking everyday? Know where their staging area will be, and ensure this is not a spot that is heavily trafficked by your family. You can request that they protect the floors/furniture in that staging space, and make sure you remove anything that could get damaged.
You will also want to bring up the safety and wellbeing of any kids or pets living in the home during the bathroom remodel. Be up front and honest about your expectations for them from the beginning. Other important factors to consider are garbage removal, whether or not a dumpster is needed, and where workers plan to park. Eliminate any headaches, like frustrated neighbors or a sloppy exterior job site, right away so you are not left navigating those stressors in the middle of the project. Make sure your general contractor is transparent about pricing on things like dumpsters and cleanup, and understand where the costs for those items are coming from.
Tip #3:
Know the lead times for every piece of your project
Are family members consolidating into a single bathroom? This is especially likely if you are undertaking a multi-bath remodel project…but even eliminating one bathroom that you are accustomed to having can cause a feeling of being crammed in less bathroom space. Having conversations with your family members about making a plan for functioning in the newly shared bathroom space(s) will help set expectations from day one and eliminate the stress of the unknown for utilizing the pared-down bathroom setup.
One fantastic way to make things feel less chaotic and cluttered is to minimize the amount of stuff everyone is using.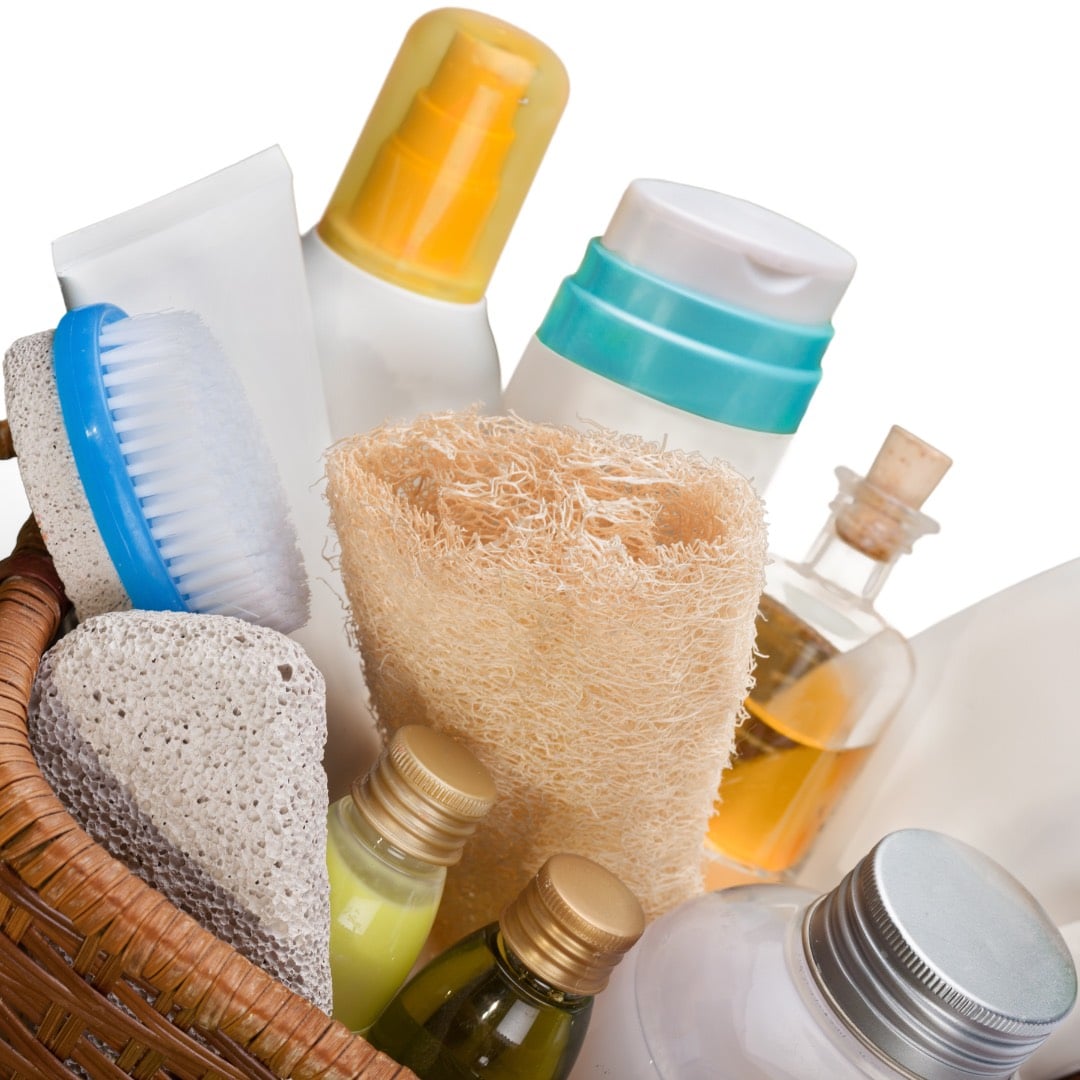 By paring down the bottles and containers, you won't have an overwhelming amount of things scattered all over the shower and countertops. Even setting everyone up with their own basket/container to keep their items in and brought into the bathroom to use and then brought back out can help not make it feel as though the shared bathroom is closing in on you!
If you have items that you don't want to part with, but that you are confident you won't use on a daily basis, consider storing those in a box for the duration of the remodel – only keeping the most important items out in your shared space.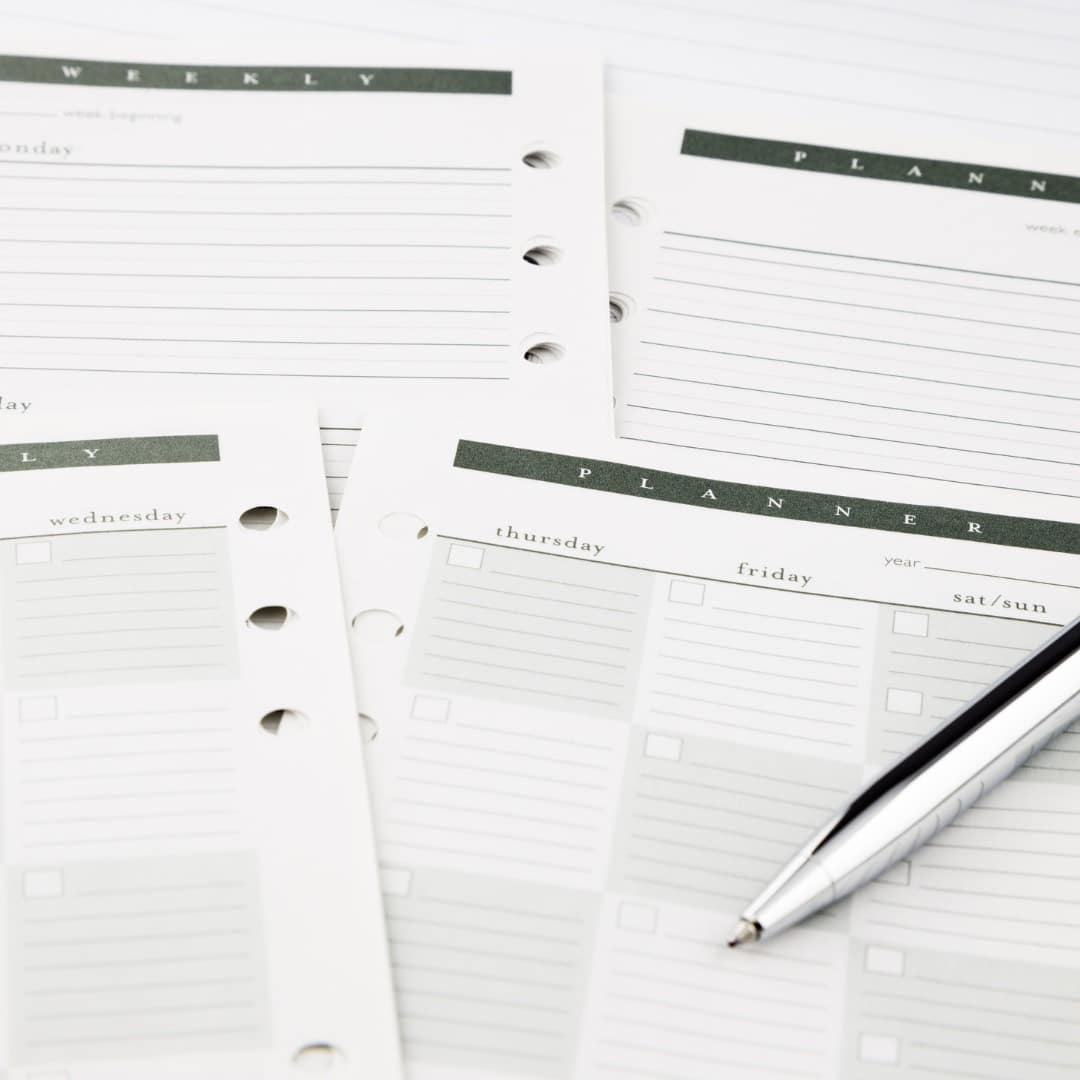 Tip #4:
Create a Bathroom Schedule
When juggling a shared bathroom situation, setting expectations via a scheduling system can be perfect for avoiding conflict and allow everyone the time they need in this newly communal space. Having a plan going into busy mornings and needing to assign times to get ready for school or work is key to avoiding frustration and stress.
Keep in mind the hot water situation when scheduling to make sure everyone has enough, and try to stagger the timing so everyone has the timeframe they are used to (or at least close to it!) Having a little station in a separate room with a mirror can be helpful for any getting ready that doesn't require a sink/shower too.
Tip #5:
Consider your towel situation
Other than products, the other items that quickly accumulate in a shared bathroom are towels. Whether you struggle to find space to hang them all, or need to give up what was once extra towel space for temporary product storage, you'll want to be sure that the towels that stay in the shared bathroom are truly necessary!
If you need to find extra storage in a closet or under the bed for those non-necessity towels, taking care of this before you start the bathroom sharing is a great idea. It's also a great time to assess if you even need all those towels in the first place! If the time has come to get rid of any old, tired towels (or retire them to the garage for miscellaneous cleaning/outdoor use) now is the perfect time.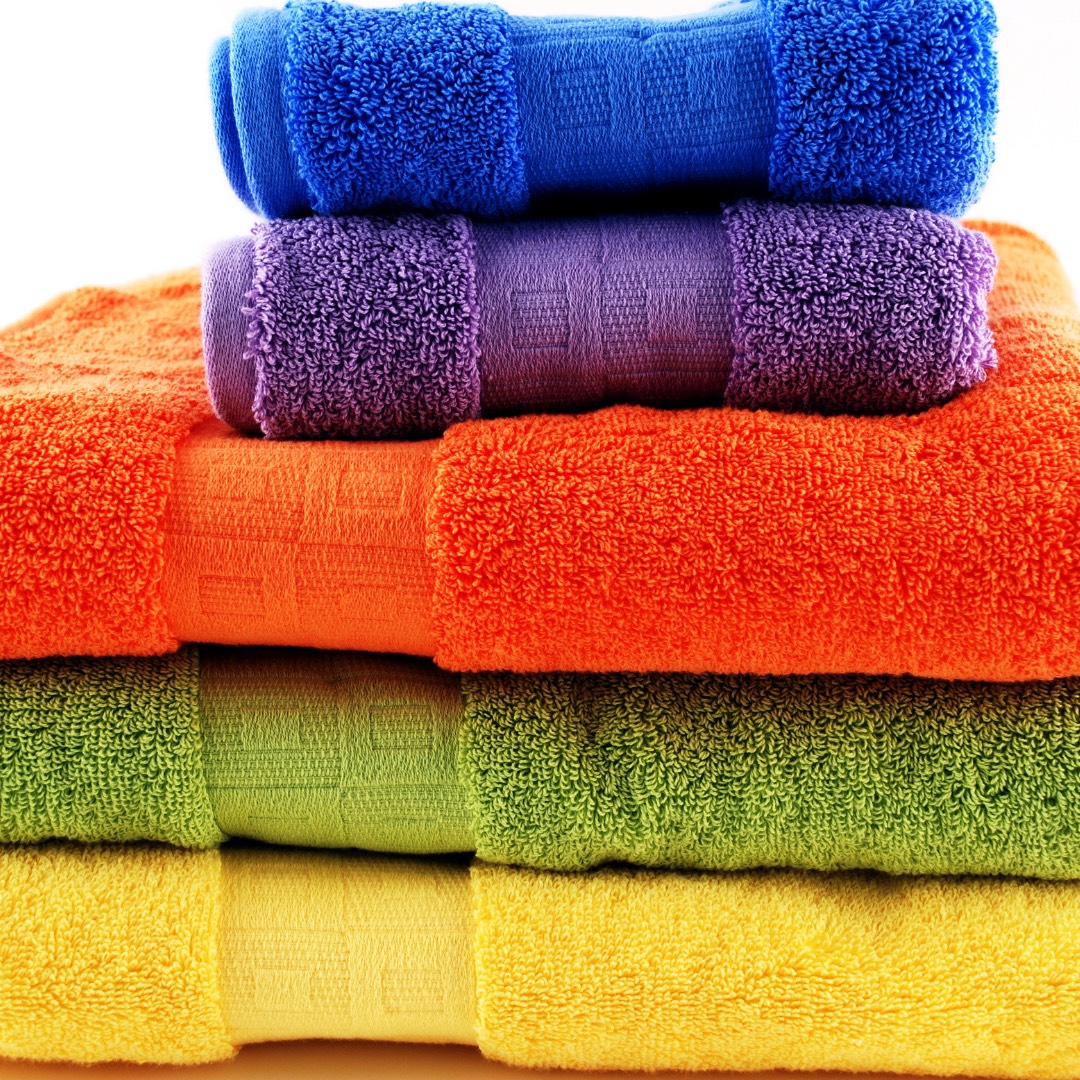 Pro tip: Consider an alternative to the traditional towel bar while everyone is sharing the bathroom. Over-the-door hooks or a freestanding towel rack are great options for handling everyone's towel drying while you are in cramped quarters!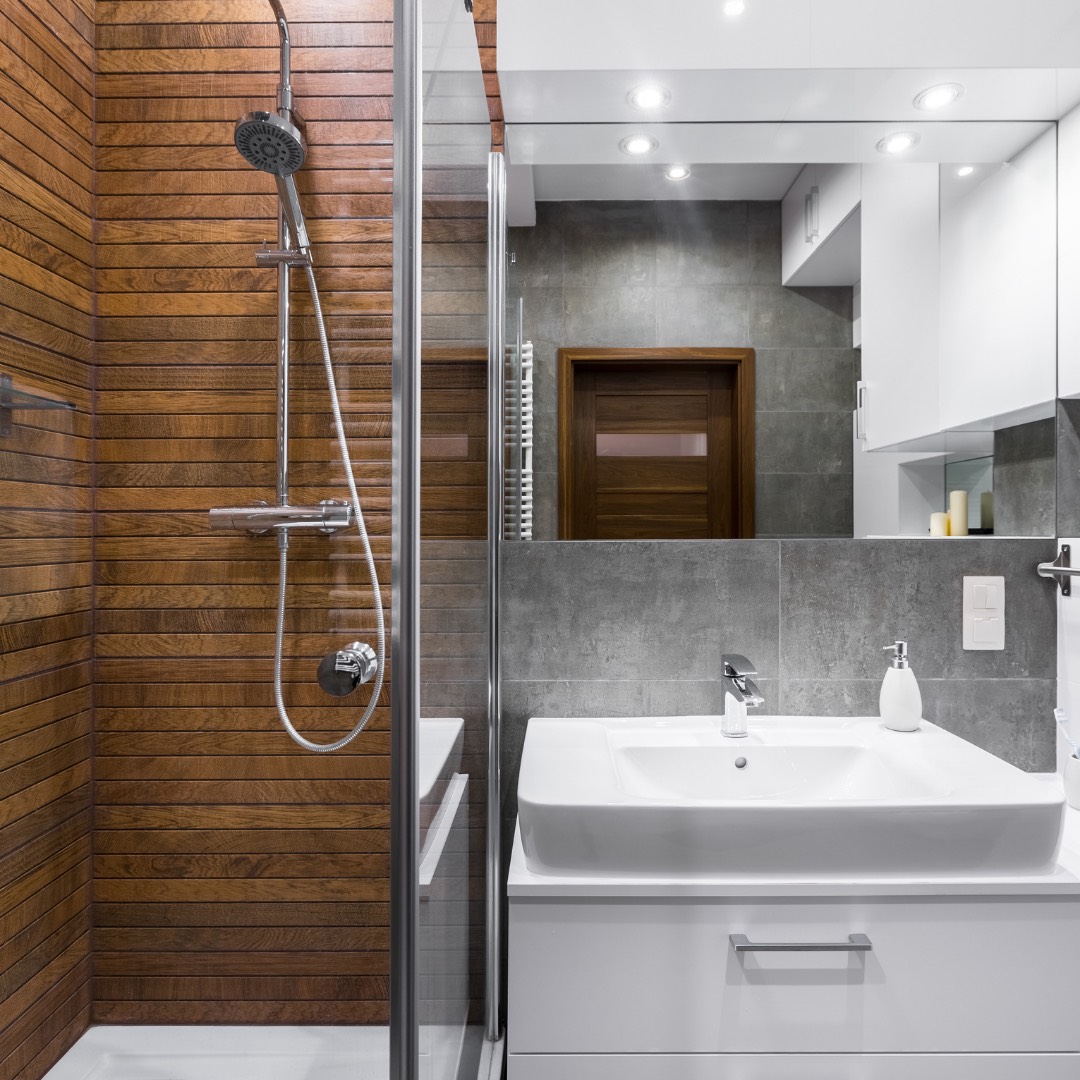 Tip #6:
Remember the End Goal
When things feel overwhelming, the construction zone seems too much to handle, or one of your family member's goes over their scheduled time in the shared bathroom for the third day in a row – remember what the result will ultimately be! Your sacrifice in the now will lead to long-lasting rewards with a newly renovated bathroom waiting for you on the other side.
Follow along with the progress, get excited about the different components arriving and being installed, and enjoy watching your dream bathroom come to life!
We hope that these six tips are helpful whether you are contemplating how a bathroom remodel would work in your home, or if you are just embarking on your remodel journey. Remember that any temporary discomfort will be worth it in the end! If you are interested in remodeling your bathroom or are curious about what working with our team looks like, contact us today! You can see examples of our bathroom remodel projects in our portfolio, and can read all about our process here.