Cosmetic Remodel Explained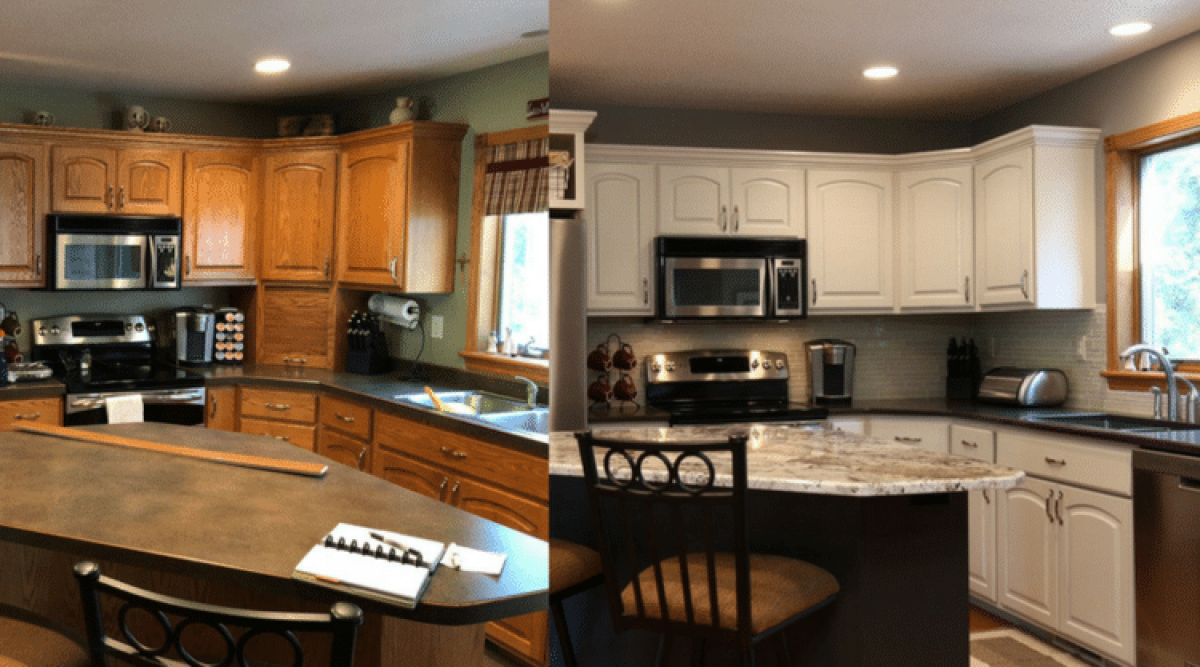 The word 'remodel' can represent two very different types of projects. A structural remodel involves a more intensive process – including things like removing a wall, adding a door or window, or expanding the size of a room (like the laundry, pantry, or entry). These are the types of remodels you are most likely to see represented in the HGTV-type shows…with "Demo Days" and sledgehammers and more often than not a massive mess. But there is a second option, a type of remodel that falls into a cosmetic category, that brings about an incredible transformation without making such significant changes to the structure of the home.
A cosmetic remodel can involve changes to wall colors, cabinet colors, cabinet doors, backsplashes, flooring, countertops, hardware, etc. These alterations to a space can have a massive impact on the look and feel of a room – and are oftentimes less time and money intensive. If you like pieces of your kitchen, for example, but just want to make it more modern or change the color scheme, a cosmetic remodel is for you. If the oak-overload throughout your main floor is making you feel like you are permanently trapped in the 70s…cosmetic remodel to the rescue! We recently completed a cosmetic remodel for a family that involved said "oak-iness" and as you can see, the change is truly remarkable. Sometimes it doesn't take "Demo Days" to bring about the transformation you envision for your space!