Final P.R.O.F.I.T. Series Installment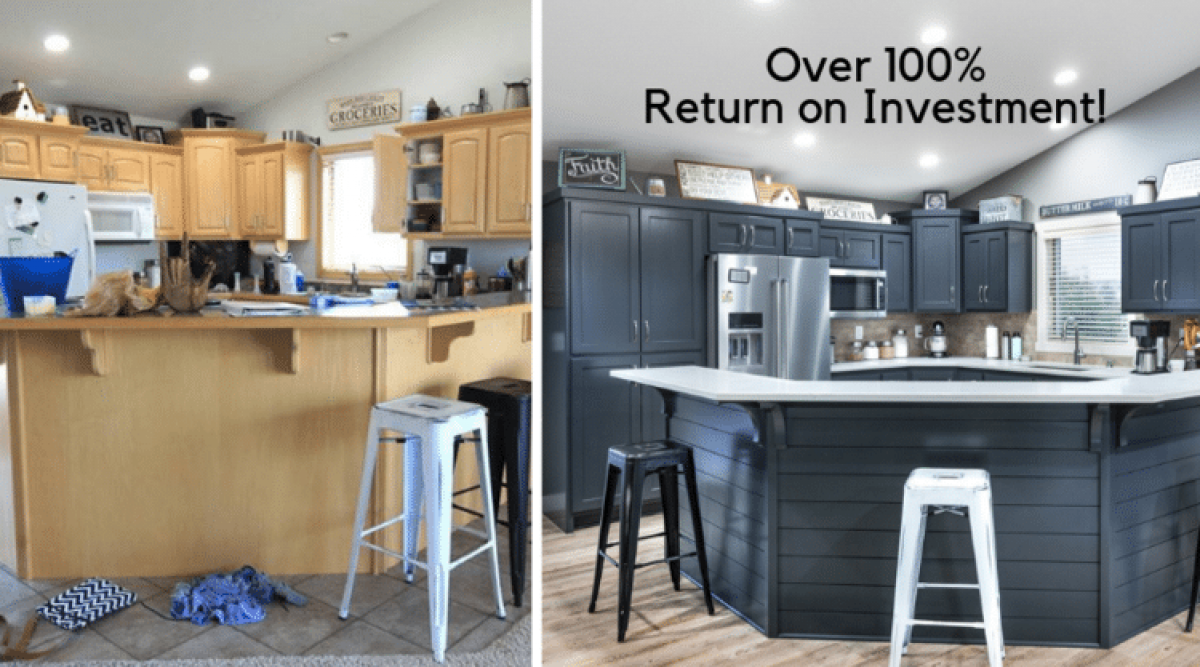 Welcome to our first ever educational series! We will be sharing insight into obtaining a positive return on investment when remodeling your home, and we have a real life example to demonstrate our points as we move through this 4-part series. We also want to focus on weaving your own tastes and style into achieving that return on investment, allowing you to both love the space and profit from it should you need to sell. Today's segment is our final one of the series – and reveals a family's actual ROI after working with The Home Authority for a whole-home remodel!
When we started this project, the family was looking for an updated home with finishes that were durable and long-lasting, coupled with a style that was more up-to-date. We took their ideas and applied them in a way that stayed true to their vision while simultaneously added value to the home. Thanks to our trusted partners, we are able to access a wealth of information on everything from flooring to wall colors to lighting. Each decision we made for this family served a dual purpose – provide them the vision of what their home could be and create a Return on Investment that was positively substantial. After completing a Comparable Market Analysis through a local real estate company, not only is the family in love with their home again but they walked away from their remodel with greater than a 100% Return On Investment with an overall value increase of $126,338!
We were thrilled to be a part of transforming this family's home in a way that made sense both aesthetically and financially. Our philosophy in tackling any remodel project is to provide service on every level, not just painting a wall or replacing a counter top, but creating value in a multifaceted way. When you love your home, we have succeeded…and when we can provide the confidence that your remodel has had a positive ROI – that is the icing on the cake!