Our Latest Main Floor Remodel Breakdown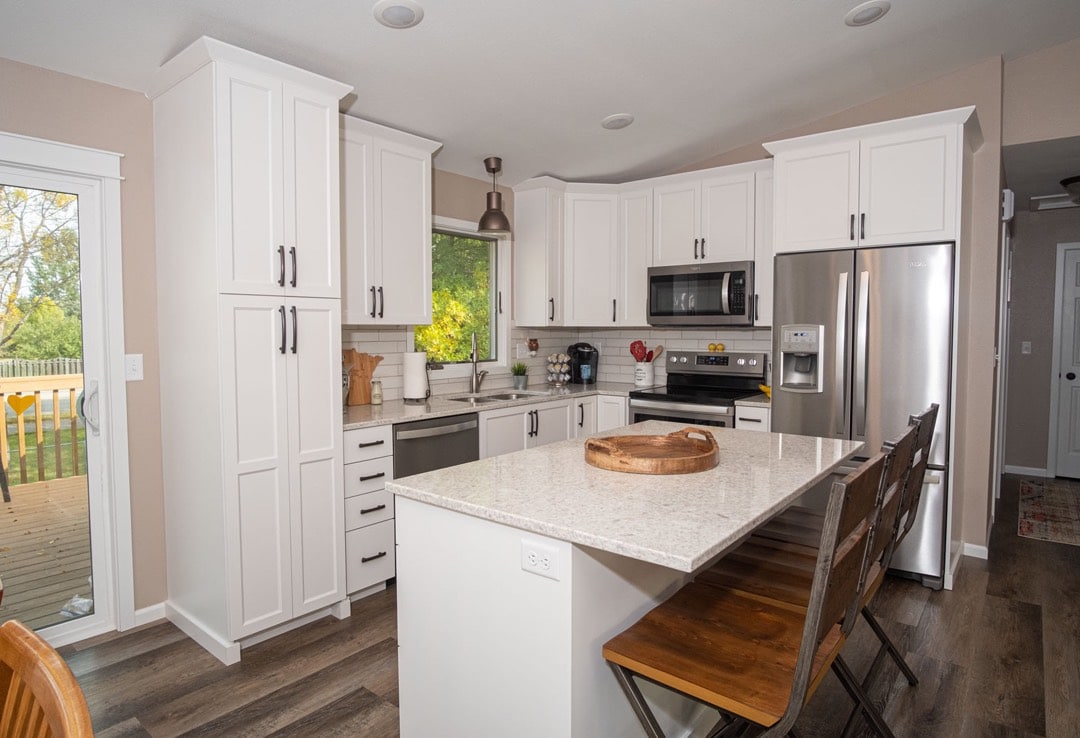 We recently wrapped up a main floor remodel for a wonderful family in Moorhead, MN and were thrilled to provide the open-concept, updated feel they were after. By combining both structural and cosmetic upgrades, we took a walled-in kitchen and transformed it into a wide open entertainment and living space. We also were able to create a warmer welcome in the entryway by updating the staircase into the main living space with a style this family loves – and that ties into the newly transformed main level.
First Step:
Remove the wall the closes in the kitchen
The size of the main living space was not the issue for this family, the problem was in the form of a wall boxing in the kitchen and closing it off from everything else going on throughout that main level. Because some of the cabinets and appliances were housed on that wall, it did require some creative restructuring of the kitchen layout to still provide necessary storage and a place for each of those appliances. But by taking out this wall we were ultimately able to create the open concept feel this family wanted.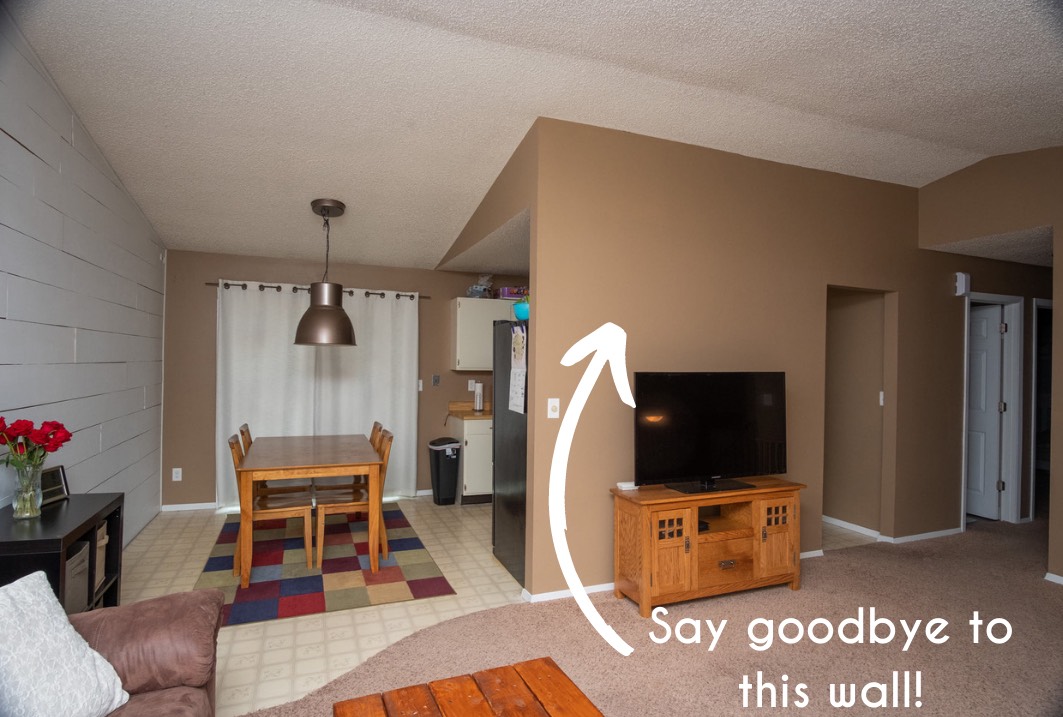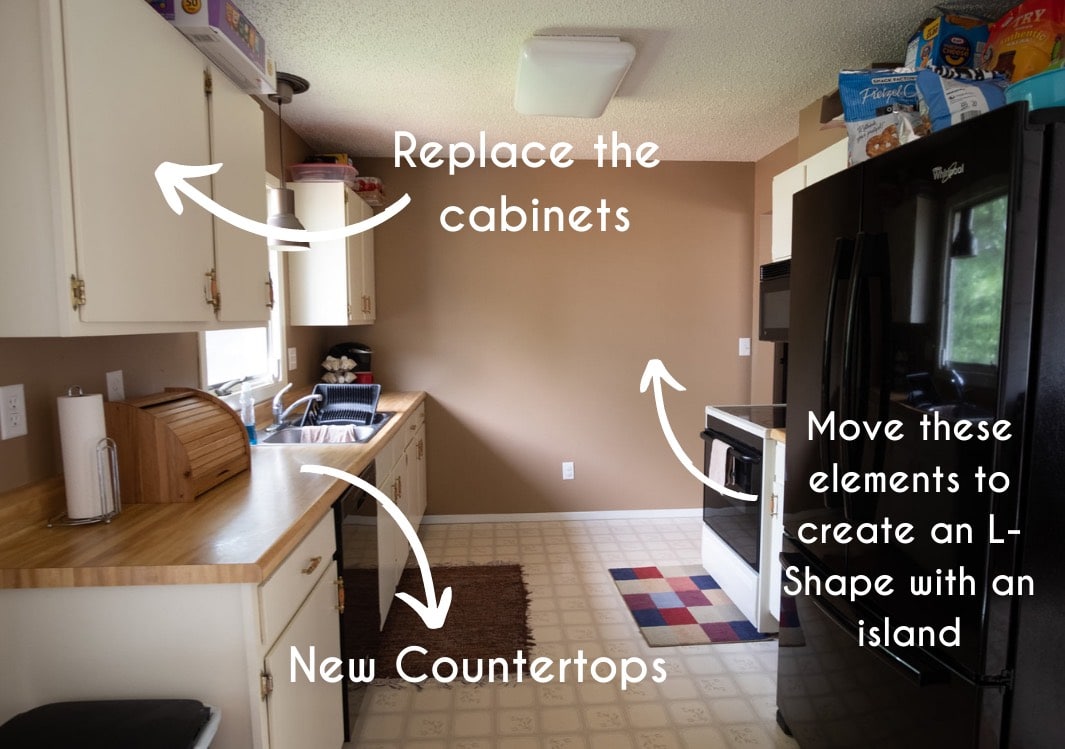 Second Step:
Reconfigure the kitchen and updates, updates, updates!
With the wall removed, we needed to create a new kitchen layout that provided plenty of storage, a great flow, and enough usable workspace. We also needed spots for the appliances that had backed up to the wall we removed. In the process of reconfiguring everything, we replaced the cabinets with new custom cabinets from the Cabinet Authority, added new countertops and a backsplash, and installed new appliances. By adding an island, we maintained the open concept feel by not closing off the kitchen, but did create necessary storage and counterspace.
Third Step:
Create a new entryway that reflects the updated style of the main level
With the entryway being a home's first impression, we wanted to make sure that this family's foyer and staircase spoke to the overall aesthetic we achieved on the main level. By putting in a new railing, adding treads that tied in seamlessly to the new flooring throughout the main floor, and painting the walls to also tie into the walls upstairs, the flow of the house works beautifully from the moment you walk through the door.
We love every opportunity to take a family's home and transform it into the spaces they dream of. By never embracing a cookie cutter approach, we are able to listen to exactly what each family wants and bring it to life in their unique spaces. In this particular remodel, we developed an open concept feel and implemented style upgrades that spoke to the look this family felt at home in. By making both structural and cosmetic upgrades throughout this space, this family now has the home of their dreams!