What Does Family Centric Mean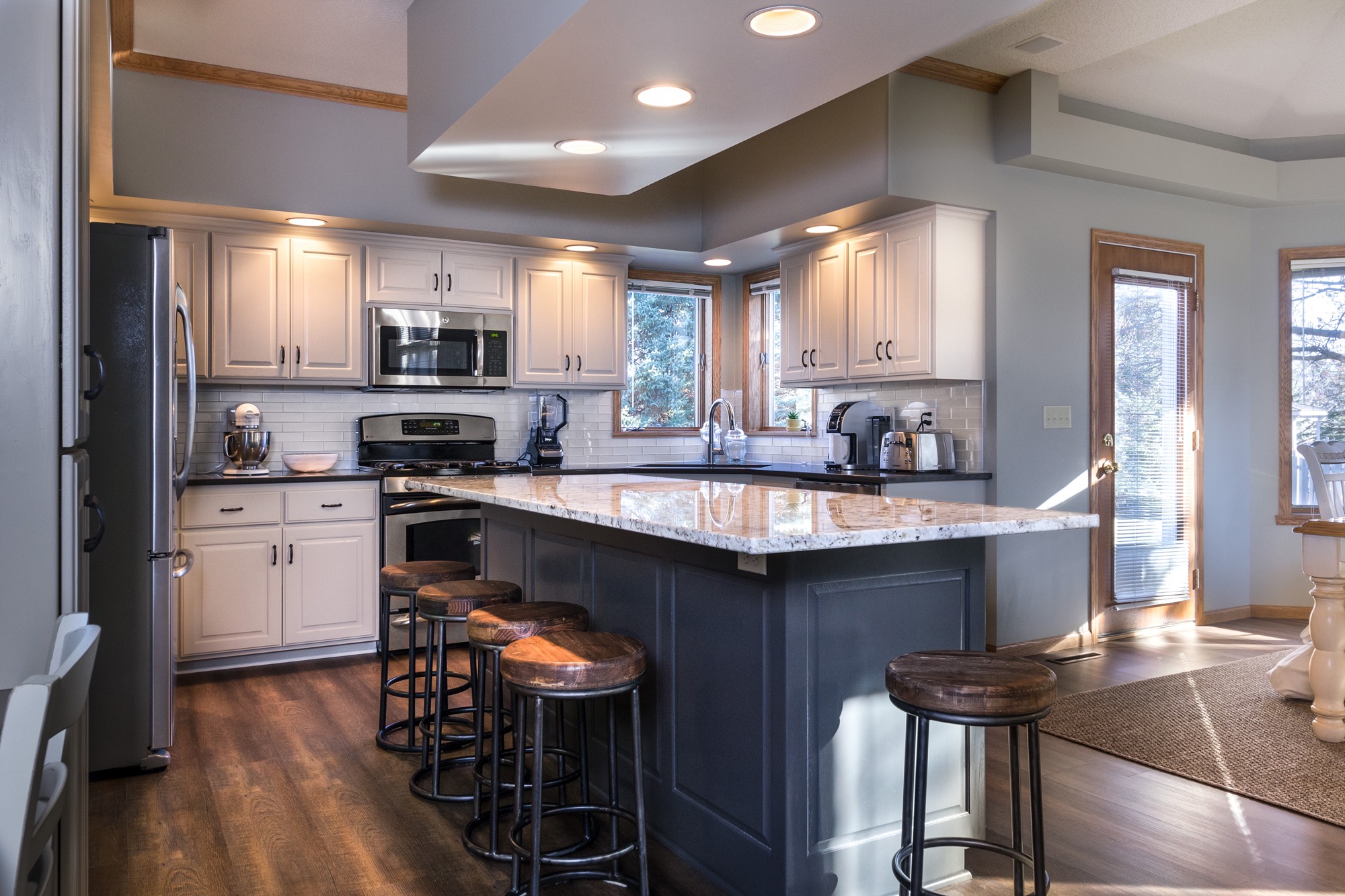 The Home Authority is a family business, and we are big believers in keeping family at the center of everything we do. But what does this mean, exactly? For us personally, we have kept our own family at the heart of our company – right down to the logo. You may have noticed the three home 'peaks' in our logo, and this has a deeper purpose than design aesthetic. They represent the three members of our family – Rachael, Jeff, and Caleb. By keeping family in focus, we are able to relate and connect with each family we work with in our remodeling projects, and understand the importance of including and considering everyone involved in a home's changes.
Creating a beautiful space is of course a fundamental goal in a remodel project. Taking something dated or simply not your taste and transforming it into something that looks incredible is a huge piece of what we do. But what can easily be overlooked or forgotten is the actual function of the room. The fact that it needs to be livable as well as stunning. This is where the whole family comes in. A great example can be found in the kitchen. White cabinetry looks fantastic, and can brighten up an entire space. However, if a family consists of many kids running in and out of the kitchen, dirty from playing outside and lugging everything from sports equipment bags to craft project supplies through the room, white isn't always the best choice. This is where The Home Authority's two decades worth of design experience comes in, as we can provide alternatives and suggestions to meet both the function and aesthetic you need. In this scenario, perhaps white upper cabinets and a coordinating gray for the lower cabinets would be the perfect fit. Whatever your needs, no matter the vision, we will work with you and your family to develop remodeling solutions that fit for everyone!
Let's Start With A Color That Is Rising Back Up The Popularity Ranks - Brown!
While brown might not be the first color you'd imagine putting on your walls, it is actually earth tones in general that are making a come back. Sandy shades, taupes, and beige are all providing more warmth to spaces throughout the home – and can be used on everything from wall color to cabinet coatings to accents. While grays are certainly still popular, many homeowners are choosing a gray with a brown undertown to create a warmer aesthetic.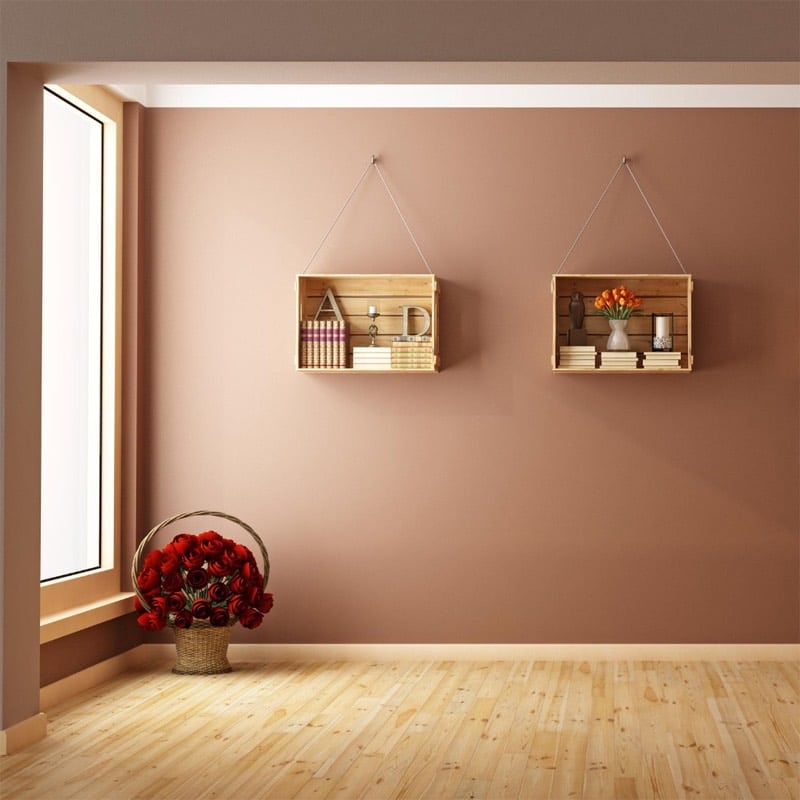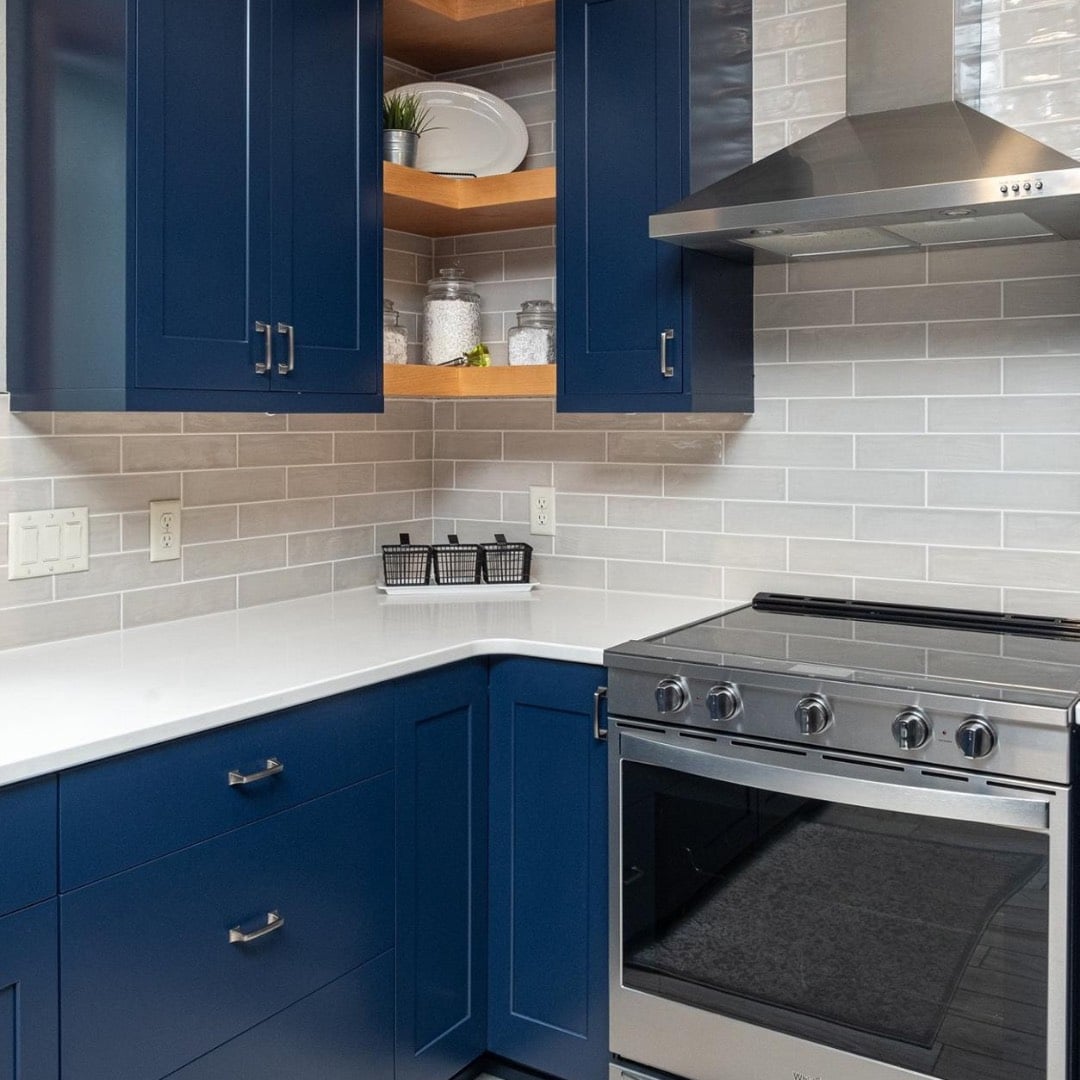 Next Is The Jewel Tone Color Spectrum!
Jewel tones are a rich, colorful alternative to the dominance of white we've seen – particularly in the kitchen. And while we don't see white cabinets going anywhere soon, it has been fun to incorporate jewel toned cabinet coatings in some of our recent projects. And this color palette isn't just for the cabinets – we are seeing these beautiful colors incorporated via tile, accent walls, and upholstery. Even a mix of jewel tones can be stunning when executed correctly.
Lighter Wood? Yes Please!
Wood will always be a popular inclusion in any home design – but the popularity of stain shades is ever-changing. Coming up, we expect to see lighter shades of wood making a statement – specifically when it comes to cabinets and flooring. This more organic feel is perhaps linked to an increased interest in green building and heading in a natural direction when it comes to the materials incorporated into home projects. No matter the reason behind it, light wood tones are in the spotlight!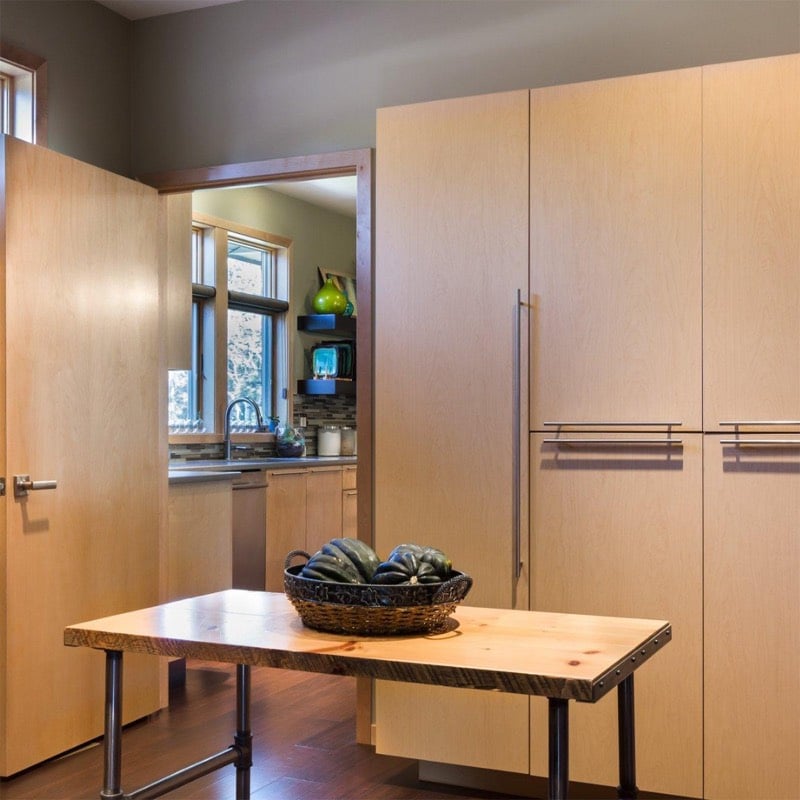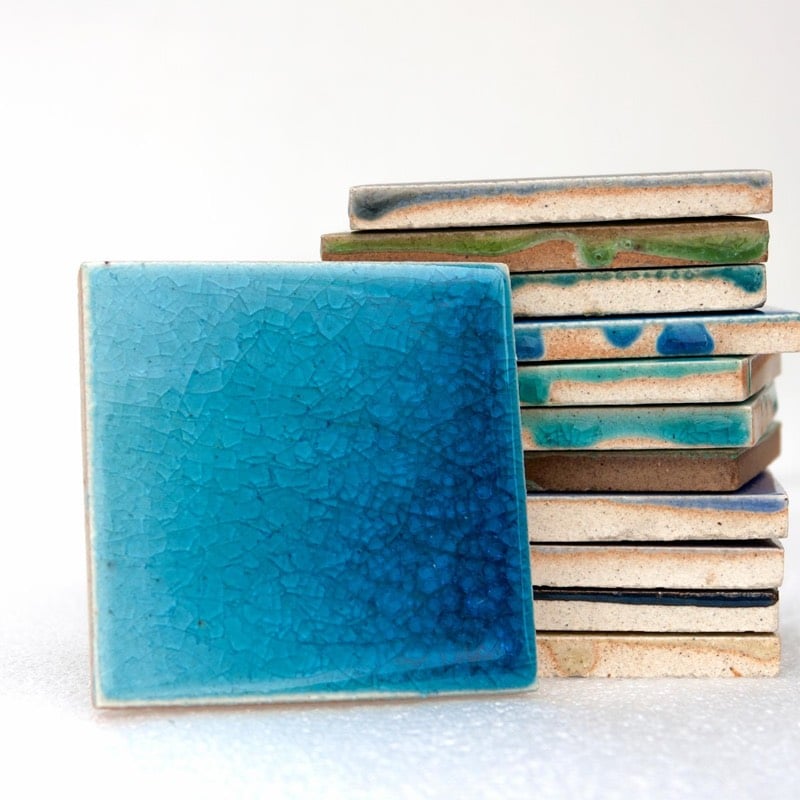 Handcrafted Tile Is Having A Moment
The handmade aesthetic is huge, and has been for a while now, but the handcrafted tile is currently seeing a major popularity surge. But what is handmade tile? It shows off the unique quirks and features of the material and its maker – creating an accent that screams personality over perfection. Even simple shapes and colors can transform into something incredibly unique when utilizing handcrafted tile – providing homeowners the chance to have one of a kind accents via their kitchen backsplashes or tiles showers.
Natural Materials Continue To Grow In Popularity
While engineered materials have their benefits, namely in the form of durability and ease of maintenance, people are moving back to the organic look and feel of natural materials. Interest in how things will wear over time, and a desire to naturally see that wear vs. trying to constantly hide it, is growing – and creating beautiful spaces that age organically. Considerations around indoor air quality and health are also growing – with increased awareness on the effect the materials we use inside our home have on overall health.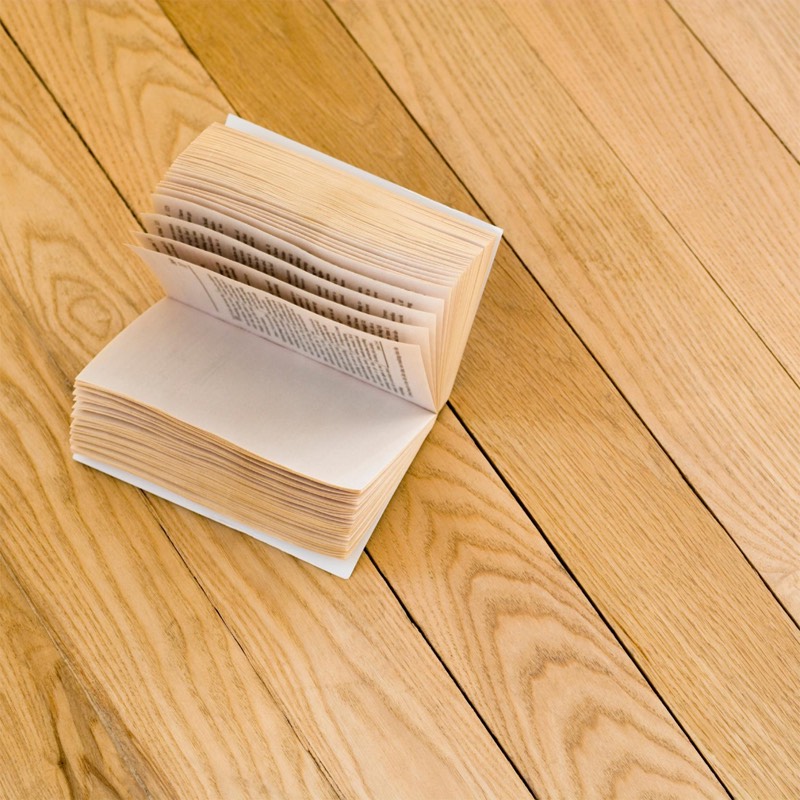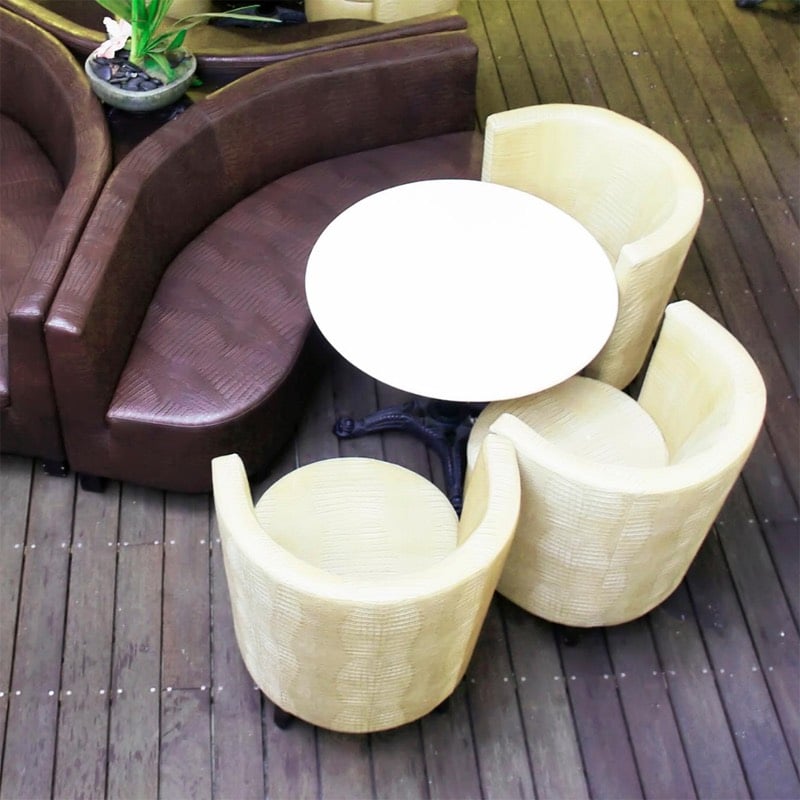 Comfy, Curvy Furniture Is Here
For the longest time we have seen straight lines, crisp clean corners, and angular pieces dominating the furniture scene. But now, curvy furniture is having its moment and creating a fun, whimsical feel via couches, chairs, and coffee tables. Even light fixtures are in on the trend, with interesting curves and exciting shapes allowing for fun accents that work in any room.
Ultimately, the decisions you make for your home's design should be rooted in what works best for you and your family. But gleaning inspiration from trends is a fun way to update your spaces and consider ideas you may not have thought of! No matter what design decisions you make for your home, make sure that you work with a contractor that will hear your vision, help you hone and perfect it, and implement it in a way that works best for your unique home. To learn more about how we tackle home projects, check out our Process Page!